BBC Radio 5 live plans Woman's Hour for men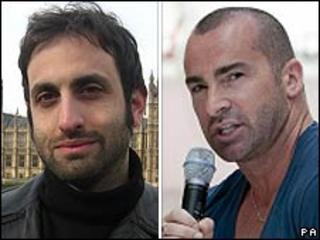 BBC Radio 5 live is to launch Men's Hour, an alternative to Woman's Hour aimed at the opposite gender.
Hosted by Culture Show presenter Tim Samuels, the programme will have "leading males" from sport, entertainment and politics.
According to the BBC, the show will bring "real candour to the challenges of relationships and life, alongside irreverent manly chatter".
Louie Spence of Sky1's Pineapple Dance Studios will be a regular weekly guest.
Regular features will include Questions You Daren't Ask Your Doctor and Midlife Music Crisis.
According to Samuels, the six-part series - which begins on 18 July - will celebrate "modern man's mix of swagger and neurosis".
"It's about capturing the spirit of when good mates sit around nowadays," he said.
"Amidst all the banter you can actually open up about what's on your mind without being ripped apart."
Woman's Hour has been a fixture on BBC radio since 1946 and was first presented by a man.