Guernsey Airport security review after break-in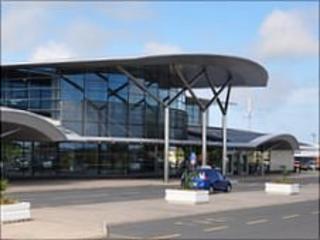 Security at Guernsey Airport is under review after it emerged a man broke into the terminal in late-May.
The man, who has not been charged, got in and then fell asleep near a window but the alarms did not sound.
Simon MacPhail, deputy director of the airport, said it was a unusual set of circumstances.
He said: "He didn't move in the airport... if he'd gone into any important areas then the alarms would have picked him up straight away."