Donegal council elects Sinn Fein mayor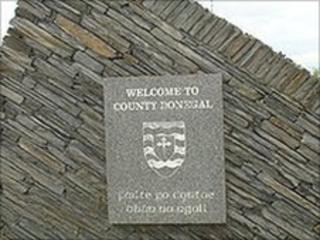 Sinn Fein councillors have become mayor and deputy mayor of Donegal County Council.
Councillor Cora Harvey was elected on Wednesday, with her party colleague Padraig MacLochlainn elected as deputy.
Cllr Harvey was co-opted onto the council two years ago. She replaces Fianna Fail's Brendan Byrne.
Mayor Harvey said that as people had voted for her without sharing all her views, this was a "significant signal of change".
She said the county had faced many challenges over the past year with one in three unemployed.
"Our young people are emigrating in their dozens," she said.
"We must work together to urge the new Minister for Enterprise Batt O'Keefe to stand up for Donegal and to immediately implement a job strategy."
Mayor Harvey also said she hoped to strengthen cross-border ties.