Community schemes get 'all clear'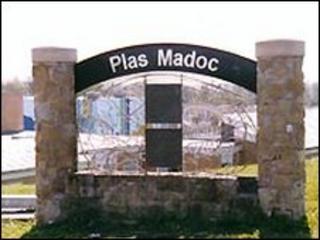 A review of 15 community regeneration schemes in Wales has found no significant causes for concern.
The audit was carried out in the wake of serious failings at a Communities First project at Plas Madoc in Wrexham.
The assembly government says the schemes reviewed remained committed to delivering regeneration.
But the report warns that too much reliance is being put on trust - rather than "robust financial" controls.
The assembly government ordered a review of what it described as "high risk" schemes following the Wales Audit Office (WAO) report into the Plas Madoc project was published in the spring.
The WAO auditors found that those governing the Plas Madoc partnership "had little regard to recognised standards in public life".
Concerns highlighted in the March report included a car being bought with petty cash, and £3,000 being spent on driving lessons for staff.
The latest review of 15 other Communities First projects has found no serious concerns or significant failings.
However, the investigation did warn that there remains a lack of strong scrutiny of spending.
The auditors found some evidence of poor record keeping, and high levels of petty cash which was not appropriately accounted for.
Recommendations
It also found that some of the partnerships examined were carrying considerable amounts of financial reserves and earning interest on them.
The auditors said there should be evidence provided that this was being used for Communities First purposes.
The assembly government said it has accepted all the recommendations of the audit.
Social Justice Minister, Carl Sargeant said: "Overall, it is pleasing to see that the summary report has identified there are not any serious concerns or significant failings in those partnerships deemed to be the highest risk.
"The report found clear evidence that individuals, Communities First partnerships and grant recipient bodies continue to show considerable commitment and dedication in delivering the Communities First programmes and projects.
"Where that is the case, and where they look after public money well and deliver well for their local communities, they can continue to be assured of my full support."