Use of Crossmaglen warehouse as fuel depot 'unlawful'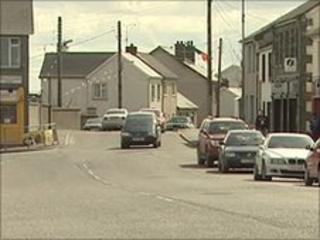 The use of a warehouse as a fuel depot in south Armagh was unlawful, the Planning Appeals Commission has ruled.
Jonsel Enterprises, trading as East Coast, built underground and surface fuel tanks on the site at Concession Road, Crossmaglen.
Its application for a Certificate of Lawful Use or Developement for the fuel depot was turned down.
The company can still apply for planning permission, or the Planning Service can enforce the decision.
The actual construction of the warehouse by the company was deemed lawful as it had been constructed more than four years before it applied for the certificate.
However, changing the use of a building or property only becomes immune from enforcement action after 10 years.
The company is owned by 46-year-old Declan Hoey of Concession Road, Crossmaglen.
The depot included a 10,000 litre underground spill tank as well as an 80,000 litre tank and one with a capacity for 50,000 litres.
The PAC found that the company's recollections as to when these were installed was "vague and unconvincing".
It also found that the capacity for some of the tanks specified on an invoice did not match their actual capacity.