Cheltenham theatre receives £500,000 for restoration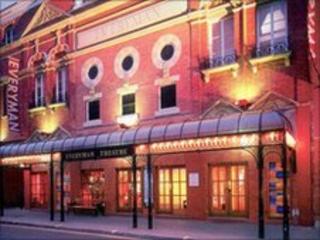 Cheltenham's Everyman Theatre is to receive £500,000 from the Heritage Lottery Fund (HLF) towards its £3m restoration plans.
The money will go towards refitting the theatre's auditorium.
The work will be carried out in the summer of 2011 when the theatre will close for 17 weeks.
Other work planned includes the restoration of plaster work, front of house improvements and bringing the dress circle boxes back into use.
The plans also include a three-year education and community programme.
Geoffrey Rowe, chief executive, said: "When you're three-quarters of a million away from your target, it seems an awful long way and given the current climes where are you going to possibly get it from?
"The fact that we've got this half million gets us in sight of the finishing line and I think that we can raise [the remainder].
"We've got a number of charitable trusts we're waiting to hear from. We're going to launch a sponsor-a-seat scheme later this month and we're going to go to local companies for modest amounts of sponsorship."