Animal welfare group Paw lobbies States of Guernsey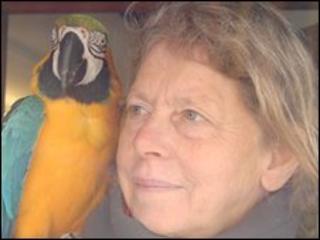 A new animal welfare group has lobbied States members to introduce anti-cruelty laws in Guernsey.
The group Paw (Promoting Animal Welfare) wants to prevent the unnecessary suffering of domestic animals and livestock.
The campaign is being spearheaded by those previously involved in Animal Aid, a former animal shelter.
Vivien Ferney-Hugh said a minority of animals were abused and needed protecting by law.
She said: "In the past when we were Animal Aid we were having to pick up the pieces and treat these poor animals and it was so frustrating that we had no law behind us to back us up, to actually do something about it so that people couldn't carry on and do this again."
The group met deputies at the start of their July meeting. They had leaflets, which included photos of some of the animal cruelty that they have previously dealt with, setting out their aims and targets.
Sue Vidamour, who founded Animal Aid in Guernsey 13 years ago, announced she was closing the charity's shelter in April.
She said she had become disillusioned with the lack of progress on animal welfare issues in the island.