UN names new head of Guatemala anti-impunity panel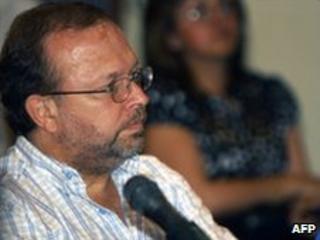 Costa Rica's Attorney General, Francisco Dall'Anese Ruiz, is to head the commission to combat impunity in Guatemala, the UN has said.
Mr Dall'Anese is to replace Carlos Castresana as chief of the UN-backed International Commission against Impunity in Guatemala (CICIG).
Mr Castresana, a Spanish prosecutor, resigned three weeks ago, saying he could do no more for the country.
He said the government had not done enough to reform the justice system.
UN General-Secretary Ban Kimono called Mr Dall'Anese a "a staunch opponent of narco-trafficking and organised crime".
He also praised Mr Dall'Anese's experience in anti-corruption investigations.
Corruption, political violence and organised crime are rife in Guatemala. The country also has a long history of impunity, with few cases either coming to trial or resulting in convictions.
But since January 2008, CICIG has carried out investigations leading to the conviction of dozens of officials.
Hundreds of police officers with links to illegal groups have also been sacked.
CICIG's mandate runs until September 2011.