Gatwick Airport's £45m shuttle link opens in Sussex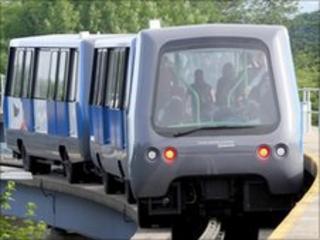 A new shuttle service at Gatwick Airport in West Sussex has opened two months ahead of schedule.
The £45m upgraded service will speed up the time it takes passengers to travel between the north and south terminals.
Passengers have been using buses to travel between the two sites since work began in September 2009.
The new trains were lifted into place in February and replace the old inter-terminal system, which was installed at the airport in 1987.