FG Wilson to create 300 jobs and invest £5m in factory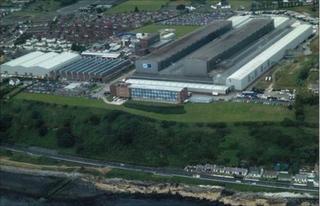 County Antrim engineering firm, FG Wilson has announced it is to recruit 300 members of staff this year.
The company employs around 2,500 people in Northern Ireland making diesel and gas-powered electricity generators.
Demand for the generators fell by 40% during the recession, and there were over 900 voluntary redundancies.
Managing director Mark Sweeney said that a steady improvement in the market has enabled the company to take on 450 people in the past six months.
The move would bring the numbers employed by FG Wilson in Northern Ireland back to more than 3,000 - close to what it was before the recession.
The company is also due to invest over £5m to develop a major new assembly line at its Larne factory.
Work on the 47,000 sq ft development is due to start in July and will support the launch of a range of new products and boost manufacturing efficiency.
The company said the move was to help enhance its international competitiveness.
Mr Sweeney said it is an important investment for the Larne site and its Northern Ireland operations.
"We are committed to investing in our local plants to ensure that we can continue to produce better, more efficient and higher quality products," he said.
"This current investment will bring a range of important benefits for the company and will position us to remain competitive in international markets."