Grampian road death figures rise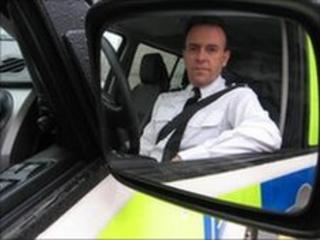 Road deaths in Grampian have risen in the first six months of the year compared with 2009.
Fatalities have reached 17 in 2010, compared with 14 in the same period 12 months ago.
However, motorcyclist deaths and serious injuries have fallen significantly after being targeted.
Head of roads policing Ch Insp Ian Wallace said the fatalities rise was "disappointing", although it followed the lowest ever level last year.
While road fatalities in total were up, serious casualties were down from 140 to 122.
Motorcyclist fatalities were down from four to two, and serious motorcyclist injuries were down to 22 from 29.
Injuries to young motorists aged between 16 and 25 were down from 37 to 27.
However, 96% of seriously injured young casualties in the six-month period, including passengers, were in a vehicle driven by a young driver.
Grampian Police Ch Insp Ian Wallace told the BBC Scotland news website: "The fatality figures are disappointing, although last year was our best year ever.
"The other figures do give considerable cause for optimism, particularly the motorcycle reductions. We have done a lot of work on that and I hope that has had some impact."
'Significant risk
He continued: "The young driver element is really still concerning. The 96% statistic I find particularly worrying. This is where young people are out in cars with other young people.
"If you are going out in your car with your friends you have to be aware of this statistic.
"There's a really significant risk."
The figures for the whole of 2009 were the lowest for three decades, with 31 deaths. That was down from 35 in 2008, 37 in 2007 and 62 in 2006.
There were 110 road deaths in the area in 1976.