Scottish diver airlift rescue after Porthkerris dive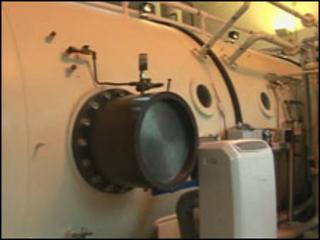 A Scottish man was taken to a specialist hyperbaric unit after becoming ill during a dive in Cornwall.
The man, who was diving off Porthkerris on Wednesday, was initially thought to be suffering from the bends.
The Porthoustock coastguard team and a helicopter from RNAS Culdrose were involved in the rescue.
The diver was taken to Plymouth where he is being treated for water on the lung.
His condition is not known.
Porthkerris Divers said the man was one of a group of divers who travel to Cornwall every year.