MS sufferers in the south refused cannabis drug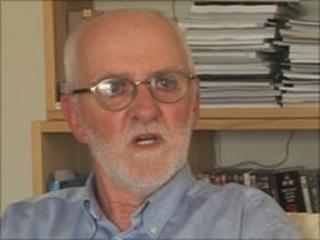 Doctors across southern England have been told not to prescribe a new cannabis-based drug developed for people with multiple sclerosis (MS).
Sativex has taken 11 years to develop and was licensed for NHS use last week.
However 10 primary care trusts have told doctors not to give the treatment, an oral spray designed to reduce pain, claiming it is not effective.
The MS Society charity described the decision as "disappointing" and said it would campaign against the decision.
The drug, distributed by Bayer in Newbury, costs £125 a bottle, which works out at about £11 a day for the average user.
Last week, the Medicines and Healthcare Regulatory Agency (MHRA) said the product was safe to use.
However, a joint decision has been made not to prescribe Sativex by trusts in the South Central region, which include: Hampshire, Isle of Wight, Portsmouth, Southampton, Berkshire East and West, Buckinghamshire, Oxfordshire, Milton Keynes.
NHS Dorset has also advised doctors, nurses and specialists not to prescribe Sativex.
They said these types of drugs "were not cost effective and test results were not convincing".
If GPs want to give Sativex they must make a special case to the PCT for funding.
The National Institute for Clinical Excellence (NICE), which makes recommendations to NHS trusts about what products to use, has not yet given any guidance on the drug.
'Stigma attached'
Mike Bray, from Milford-on-Sea in Hampshire, has lived with the neurological condition for 15 years.
It affects the transfer of messages from the central nervous system to the rest of the body and there is no cure.
Last week he tried to get Sativex from his GP but he was told he could not be prescribed it.
"What he said to me when I went to the surgery was that he couldn't prescribe it but suggested that I contacted a neurologist," he said.
"If the motivation is purely financial I think it's a bit misguided. The longer you can keep people out of wheelchairs, the less they're likely to suffer from cardiovascular disease and that's ultimately saving money for the PCTs.
"I do feel there is a certain stigma attached to the fact it has been derived from a controlled substance.
"But on the other hand morphine is derived from a controlled substance as well and there isn't any no stigma associated with that.
"There is no leap made between heroin and morphine so why should there be a leap made between Sativex and cannabis."
The MS Society said the decision could affect hundreds of patients and it described it as "arbitrary and disappointing".
There are about 100,000 people living with the condition in the UK.
In a joint statement, the trusts said: "While we recognise the enthusiasm with which many with an interest in MS treatments will have greeted the news of an NHS licence for Sativex, and the distress and discomfort the symptoms cause, the position remains that this treatment has not been shown to be clinically effective in sufficient numbers of people to render it a treatment that the PCT would prioritise for routine funding."