Tate & Lyle sells sugar arm to American Sugar Refining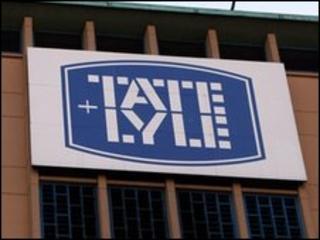 Tate & Lyle has announced a deal to sell its sugar business to American Sugar Refining for £211m in cash.
The group said the proceeds of the deal, which was widely expected, would be used to reduce its net debt levels.
It said the company would be "more focused and less volatile" as a result of the sale.
Tate & Lyle's sugar business consists of refineries in the UK and Portugal, as well as the Golden Syrup factory in London.
The deal is expected to be completed within the next two months, the company said.
Falling profits
Tate & Lyle is famous in the UK for its sugar products, including its Golden Syrup. However, the firm is now set to concentrate on its industrial food ingredients division, which produces items used in processed foods such as soups and sauces.
"Sugar refining has enjoyed a long and proud history within Tate & Lyle, but we believe the interests of this business and its employees are now best served by being part of a company for whom sugar refining is core," said Javed Ahmed, Tate & Lyle's chief executive.
The name will continue to be associated with sugar as the American firm will use the Tate & Lyle brand on the sugar products it sells.
American Sugar Refining's co-president Luis Fernandez said: "Tate & Lyle is steeped in 130 years of tradition and consumer loyalty. We recognise the importance and history of the Tate & Lyle sugar brand and are proud to add it to our existing brand portfolio."
Last month, Tate & Lyle reported a fall in profits and hinted that it might move away from the sugar business.
The group reported pre-tax profits of £229m for the year to March, down from the £247m it made a year earlier.
The group's net debt stood at £814m.
The company has struggled to break even in sugar-cane refining under stiff competition from sugar-beet producers.