Plymouth teenager injured in Hoe tombstoning accident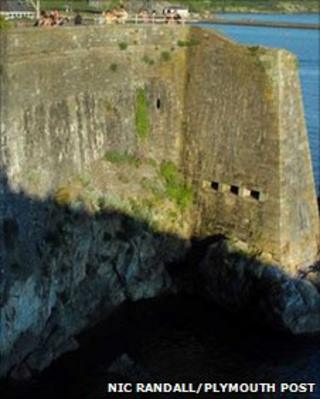 A teenager has been taken to hospital after jumping from a 100ft cliff in Devon in an activity known as "tombstoning".
Emergency services were called to Plymouth Hoe at about 1930 BST.
The 17-year-old from Plymouth is being treated at Derriford Hospital in the city, but his condition is unknown.
Tombstoning is the practice of plunging into open water from a high point. Coastguards have warned tombstoners they are dicing with death.
Coastguard spokesman Mark Clark said: "Tombstoning is utter madness.
"We keep saying over and over do not do this or you will end up dead or not being able to move for the rest of your life.
"The moment they jump is the moment they are jumping into the unknown."