Devon winner of £15m lottery dies at 59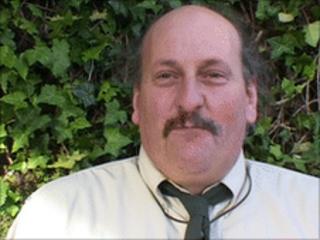 Devon lottery winner Paul Bristow has died of a suspected heart attack at the age of 59.
Mr Bristow, who won £15m with his wife Thea in 2004, was taken ill and died on Wednesday.
Mr Bristow, who became known for his generosity, took the Scout troop he and his wife ran on a private plane to Canada for a £500,000 two-week break after his win.
He also became vice chairman of Torquay United football club.
'Immense' support
The club said on its website: "It is with shock and great sadness that the club has to announce the sudden passing of director Paul Bristow.
"Paul's great input and support of Torquay United football club has been immense and the part he has played in the upturn in the club's fortunes over the last three seasons is a tribute to his commitment and affection for the club and its supporters.
"Everyone connected with Torquay United from the chairman and directors to the players and office staff consider ourselves fortunate to have known him and worked with him.
"And his positive approach to his role as director will leave a lasting impression on all of us.
'Everyone connected to Torquay United send our deepest condolences and sympathy to Paul's wife Thea, his children and family at this very sad time."