Guernsey States agree to tackle issues raised by strike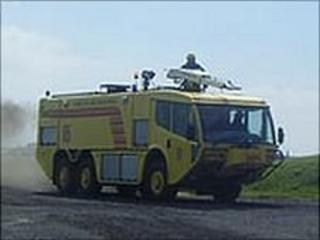 Deputies have agreed to an action plan to tackle the problems highlighted by the Guernsey Airport firefighters pay dispute.
The States debated the findings of a £170,000 tribunal of inquiry into the events leading up to and the resolution of the industrial action last May.
The tribunal findings included that the strike action "stemmed from the system of government".
Chief Minister Lyndon Trott said the underlying issues had to be dealt with.
The tribunal report said Guernsey's system of government "does not encourage either a corporate approach or collective responsibility".
The Policy Council identified several changes that need to be introduced to ensure it does not happen again.
They were told to bring a report on the issues to the States within 12 months.