Closing Guernsey Airport's runway is 'last resort'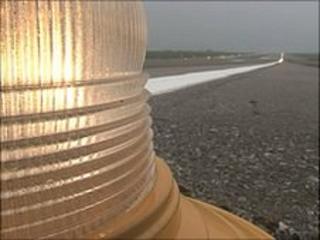 Guernsey Airport's runway will only close as a last resort while work to repair it is carried out, the department responsible has said.
The Public Services Department has been looking into whether it would be necessary to shut the runway for short periods of time during the work.
Minister Bernard Flouquet said they would only close the runway if it was absolutely necessary.
The project, which is expected to cost about £80m, is due to start next year.
The idea that the runway may have to close, for up to eight days, during the work was first put forward in March when the department asked commercial operators and the public on their views as to when the closures should take place.
Deputy Flouquet said the plan was for the majority of the work to be carried out overnight.