Lancashire Police force faces 1,000 job cuts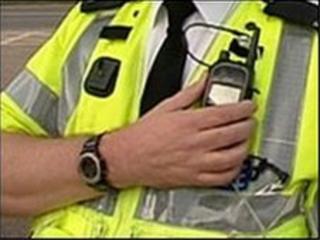 One thousand Lancashire Police jobs are under threat as the force fears it will have to make savings of £45m over the next four years.
The county's Police Federation said this amounts to the loss of 400 police officers and about 600 clerical staff.
John O'Riley, chairman of the federation, warned the "entire force will shrink".
Lancashire Police said the losses were necessary to deal with the government's 25% cut of the Home Office budget.
Many specialist roles were not being filled after the officers had retired in a bid to save money, Mr O'Riley said.
"Specialist officers such as detectives are not being replaced which means we have not got people moving up the ranks.
'Double whammy'
"And we have already stopped recruiting new police officers. I can't see how we can make these drastic cuts but have as many bobbies on the beat.
"The police force is going to suffer a double whammy - we are going to lose our officers but we are also going to lose the vital backroom staff who do important jobs to make sure the police can remain on the front line."
Lancashire Police staff are now waiting to see what will happen in October when details of the Treasury's Comprehensive Spending Review is announced.
Mr O'Riley added: "We are working closely with the Chief Constable to ensure the cuts are made in the right places."
A force spokesman said: "We have been preparing for cuts for some time and to date we have identified savings of around £10million, but following the budget announcement it has become clear that this won't be enough.
"The challenge for the constabulary is to come through the next few years with a reduced budget and fewer people while still delivering high quality policing services to our communities."