Vivo sale deal blocked by Portuguese government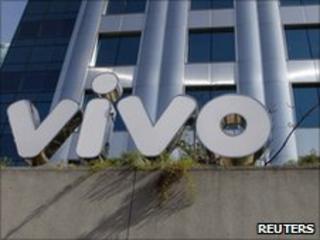 The Portuguese government has used special voting rights to block a bid by Spain's Telefonica to buy Brazil's leading mobile phone company.
Telefonica had agreed a deal to buy Portugal Telecom's (PT) stake in mobile company Vivo for 7.15bn euros (£5.87bn; $8.72bn).
Shareholders voted in favour of the deal, but Portuguese ministers have vetoed it, citing "national interest".
The government holds a "golden share" in PT, giving it special voting rights.
"The government's view was that this is a fundamental strategic issue for the development of Portugal Telecom," the Portuguese Prime Minister Jose Socrates said.
South America is regarded as a growth market for European telecoms companies, many of which are struggling with saturated mobile phone markets at home.
Brazil is PT's only significant overseas market, and the Brazilian economy has seen rapid growth despite the global recession.
But that has made it an attractive target for Telefonica, with the sluggish Spanish economy hurting its domestic growth prospects.
Analysts expect Telefonica to take legal action to fight the Portuguese decision.