Chief executive vows to 'turn around' Doncaster Council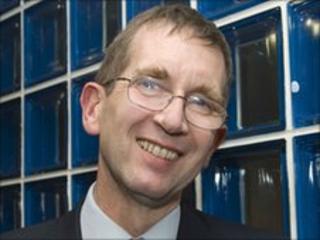 The new chief executive of Doncaster Council has vowed to turn the troubled authority around "once and for all".
Rob Vincent, who takes up his role on Thursday, was appointed by the government after the Audit Commission found the council was "failing".
The council has been criticised over the deaths of seven children who had been abused and failures which allowed two boys to be tortured in Edlington.
Three commissioners have also been appointed to help lead the authority.
Mr Vincent, who was formerly chief executive of Kirklees Council, will also work with the council's mayor, Peter Davies.
Mr Vincent said: "I look forward to working with Mayor Davies, the council and the commissioners.
"Through better decision making, scrutiny and accountability we can, working together, turn this council around once and for all."
Child deaths
The commissioners - Sir John Harman, Jessica Crowe and Julie Kenny - have the powers to appoint, discipline or dismiss officers.
Mr Vincent's appointment comes after the government ordered a takeover of Doncaster's children's services in March 2009.
The intervention followed the deaths of seven children in the district through abuse or neglect over five years.
In January 2010 a serious case review found that the attacks in Edlington, in which two young boys were tortured by two brothers, aged 11 and 12, had been "preventable".
The council issued an unqualified apology for "failings which led to this terrible incident".