Scottish workplace death figures drop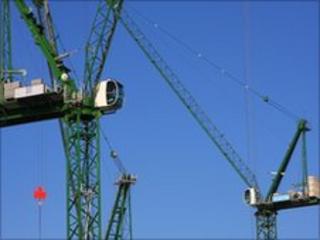 The number of people killed at work in Scotland last year has fallen, according to figures from the Health and Safety Executive.
A total of 23 people died in work accidents, 26 fewer than in 2008-09. In Britain the figure killed at work was at a record low of 151.
Agriculture and construction had the largest number of deaths recorded in the figures.
The HSE is running a campaign to try to reduce the number of farm deaths.
'Unnecessary deaths'
Director of the HSE in Scotland Paul Stollard said: "While it's heartening to see a continued reduction in the number of work-related deaths in Scotland, it's simply not good enough that 23 people failed to come home from work to their families last year.
"Many of these unnecessary deaths could have been avoided if simple and sensible precautions had been in place, and if workers had been involved in dealing with the risks they face."
He added: "Once again agriculture is the most dangerous industry in which to earn a living, and we all must work hard to tackle the poor safety record in this sector."