France overturns Corsican shepherd's life sentence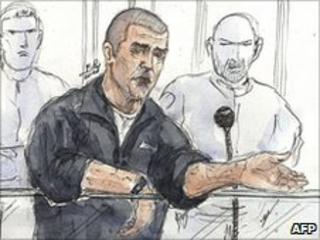 A Corsican shepherd jailed for life for killing the top French official on the island in 1998 has had his sentence overturned.
The Court of Cassation - France's highest judicial court - annulled Yvan Colonna's sentence on the grounds of procedural irregularities.
The decision paves the way for a retrial in the case.
Colonna has denied playing any part in the killing, which was the most serious political murder in France in decades.
The retrial will be heard by a special criminal court composed solely of judges, French media reported.
A Paris court sentenced Colonna to life in 2007 for killing governor Claude Erignac.
Mr Erignac was shot three times in the back of the head as he walked to a concert hall in Corsica's capital, Ajaccio.
Corsica has suffered occasional incidents of separatist violence over the past 30 years.
Colonna was finally captured in a shepherd's hut in Porto-Pollo in 2003.