Energy firms face pricing probe, says Ofgem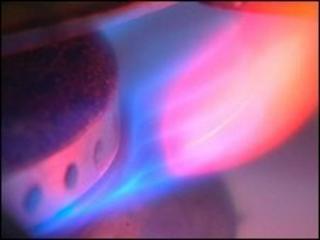 One energy company is facing investigation on a postcode lottery over bills, with another also facing action from the regulator.
The two, which have not been named, have been asked "serious questions" by Ofgem over price differentials.
One must explain why the cost of energy is apparently different in one area of the country compared with another where it is competing for business.
The pair will be named if an official investigation is launched, Ofgem said.
"We do have concerns over some premiums and have made it clear to the two suppliers concerned that we will take action if the differentials cannot be justified," said Sarah Harrison of Ofgem.
New rules
Since September, it has been a condition of companies' licences that any differences between tariffs must reflect the difference in costs to the supplier. There should be no "undue price discrimination".
A new report for Ofgem found that prices had fallen for many as a result of the changes.
The average premium paid by a typical customer using a pre-payment meter compared with those using direct debit had fallen from £111 to £69 per year in recent months, Ofgem said.
"Suppliers compete across all payment methods and tariffs, so it is important for customers to shop around to make sure they are on the best deal," said Christine McGourty, director of Energy UK, which represents the major energy companies.
In addition, all households will receive their first annual statement about their energy costs from their supplier between now and the end of 2010.
It will explain the customer's current energy plan, their consumption over the previous 12 months, their predicted bill for the following year, any discounts available, and information about how to change suppliers.
"Clearer bills and annual statements will put all this information at their fingertips so they can compare energy bills more easily when they are thinking of switching," Ms Harrison said.
Clarity call
Price comparison website Uswitch claimed that customers could use the new statements to save money. Those who switched regularly in the last five years could have saved £1,000, it said.
But Adam Scorer, of watchdog Consumer Focus, said: "We are disappointed at how some suppliers are implementing these changes and want to see clear English on bills for customers.
"Energy bills have been confusing and a major source of frustration for too long. Instead of being written by industry for industry, they need to be designed with consumers in mind."
Six out of 10 people think energy companies are keeping them in the dark over prices by making bills too complicated to understand, according to a poll for Energyhelpline.com.