Warning of double-dip recession in Scotland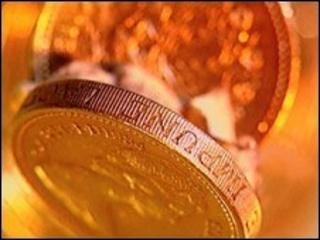 A leading economic think tank has warned spending cuts and tax rises could threaten Scotland's recovery from recession.
In its latest assessment, the Fraser of Allander Institute said the economy is likely to grow by 0.7% this year and 1.1% next year.
It has revised its 2011 forecast downwards following the budget.
The institute has predicted 126,000 job losses in the public and private sector in the next five years.
Strathclyde University's Fraser of Allander Institute produces forecasts for the economy every four months in which it offers three scenarios for growth - high, central and low.
Job losses
Brian Ashcroft, professor of economics at the university, said: "A double-dip recession producing negative annual growth should be avoided on our central case but it will be a close call on our low-growth case.
"The anticipated cut in the budget of the Scottish Parliament will, if other things remain equal, lead to a significant decline in the provision of public services and a major loss of jobs."
The institute said it had detected some recovery in household spending although consumer confidence appeared lower than in the rest of the UK.
Bank lending also remained difficult and the report warned that following the Greek crisis, a "retreat by the banks from risk-taking would put further pressure on the recovery."
The institute urges the Scottish parliament to consider all options including cost savings and revenue raising - as well as spending cuts in order to preserve economic growth and social justice.
Finance Secretary John Swinney said: "This supports our central point about the risks of the Emergency UK Budget - that the Westminster government is cutting spending too early and too deeply, and is consequently putting Scotland's recovery in jeopardy.
"It also reinforces the case for Scotland to have the powers of financial responsibility so that we can grow the economy and boost revenues."