Prep schools call for grant plan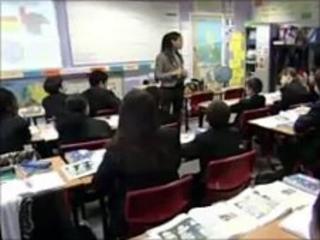 Parents should be given grants to help towards private school fees, prep school leaders say.
The funding should come through the tax system, suggests David Hanson, the chief executive of the Independent Association of Prep Schools.
Mr Hanson says all parents should have a "personal education grant" as part of their tax code which should vary according to salary.
The government says it has no plans to introduce any such system in England.
According to Mr Hanson, the "grant" should be higher for those on the lowest incomes - about £6,000 a year - dropping to £1,000 for the richest.
Families should be required to pay for their child's schooling directly through the Inland Revenue, whether their chosen school is private or state-funded, he suggests.
"This could be a paper transaction where parents present their personal education grant certificate to the school of their choice," said Mr Hanson.
Mr Hanson, whose organisation represents 600 schools in the UK and abroad, said the private sector should be an "integral part of education provision", in the same way that private health care was now seen as normal.
He added: "This proposal not only extends provision and draws upon public sector expertise, but very importantly would, for the first time, provide a truly level playing field and therefore dramatically increase social mobility.
"In a nutshell, all parents would be able to choose any type of school for their child."
'No intention'
A spokesman for England's Department for Education said: "We have no intention to introduce anything like the proposal put forward by the Independent Association of Prep Schools.
"We are committed to investing more in the education of the poorest, and that is why the new pupil premium is at the heart of this coalition government's plans for schools."
In 2003, the Conservatives proposed a scheme where parents were to be given a voucher to be spent at the school of their choice in the state sector. The funds could not have been used as part-payment of fees at independent schools.
They dropped the idea after the general election of 2005.