Jury considers verdict in Davenport attack trial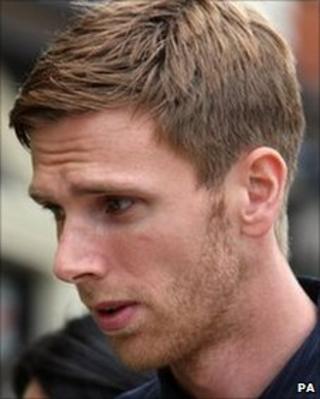 The jury in the trial of a footballer who is accused of headbutting his sister has retired to consider its verdict.
Former West Ham player Calum Davenport, 27, is accused of attacking his sister Cara after being told she was pregnant again, Luton Crown Court heard.
Mr Davenport called her a "form of cancer" in a row over how she was going to support the child, the jury heard.
Mr Davenport denies causing actual bodily harm to Miss Davenport.
The jury has been sent home for the night by Judge Michael Kay QC and will continue its deliberations on Thursday.