Dumfries and Galloway E.coli child leaves hospital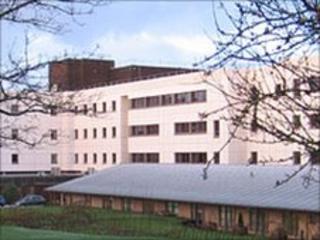 A six-year-old child has left hospital after being treated as a result of one of two E.coli outbreaks confirmed in rural parts of Dumfries and Galloway.
Six cases of the O157 strain have been confirmed in the Wigtown and Whithorn area, including the primary pupil.
A second incident involves three cases in Canonbie and other parts of Annandale and Eskdale.
Consultant in public health medicine Dr David Breen said the sources appeared to be contact with cattle and sheep.
None of the Canonbie cases is understood to have required hospital treatment.
Control measures
However, the child in the west of Dumfries and Galloway suffered complications and was treated in hospital but has now been discharged.
Health experts do not believe there is any suspicion of a common source infection such as food.
Environmental standards are helping with the investigation and "all reasonable control measures" have been put in place.
E. coli is a species of bacterium which is found in the intestines of animals and humans.
Symptoms of the O157 strain can range from mild diarrhoea to haemorrhagic colitis - a combination of severe abdominal cramps and blood in the stools.