Interconnector plan is withdrawn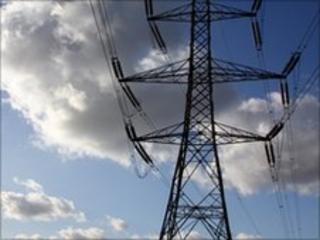 Plans for a cross-border electricity power line have had to be withdrawn following an issue over pylon height.
Planning notices issued by Eirgrid for the Meath-Tyrone interconnector said the maximum pylon height would be 37 metres.
However, during public meetings held in Monaghan it emerged that some pylons could be as high as 44 metres.
Eirgrid said it would submit a new application and that it remained committed to the project.
If approved the line would run overland in Northern Ireland from Moy, County Tyrone, to the Armagh-Monaghan border.
Eirgrid said it was an "inadvertent error" in planning notices that had the pylon height at 37 metres.
"While full details of the correct heights of the towers concerned were fully described in the Environmental Impact Statement and in the accompanying planning drawings, EirGrid has been advised that under the applicable legislation, there is no mechanism to correct the error within the context of the current application and therefore it has no option other than to withdraw the application," a statement from the company said.
"EirGrid remains committed to the development of this project, which is vital for the region and for consumers in the Republic of Ireland and Northern Ireland."
Northern Ireland Electricity, which is working with Eirgrid on the project, said the new interconnector would upgrade the current infrastructure, making the transfer of power from stations to homes easier.
It will also support renewable energy, such as wind energy, making it easier for the Irish Republic to export it to Northern Ireland and onward to Britain, and to buy cheaper power generated outside Ireland.
There were 22 days of public hearings in Carrickmacross, County Monaghan, which heard from people opposed to the plans.