Ford backs benefits for partners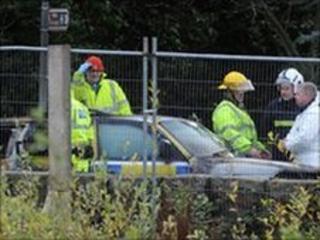 Justice Minister David Ford has said recognition of unmarried partners will be included in new Injury Benefit regulations currently being developed.
He also confirmed he would not appeal the decision of a judicial review taken by the partner of a policeman killed in a car crash.
Kevin Gorman was one of four officers killed in Warrenpoint in November 2008.
In April, the High Court ruled that denying his partner Debbie Morrison a special pension award was unlawful.
As they were not married, Debbie Morrison was not entitled to a Death-In-Service Award, however, a judge ruled the current rules were incompatible with her human rights.
Mr Ford said: "I welcome this judgement and I have given my approval for the PSNI to make the appropriate payment to Debbie Morrison as soon as possible.
"I do not believe it is right in these circumstances to draw a distinction between the rights of a married partner and an unmarried partner."
He added: "I can also confirm that recognition of unmarried partners will also be included in the new Injury Benefit regulations which are currently being developed."
Ms Morrison was pregnant with the couple's second child at the time of the fatal crash.
She had taken time off from her job as a residential social worker and was said to have been dependent on her partner's income.