Indian minister detained briefly in Nepal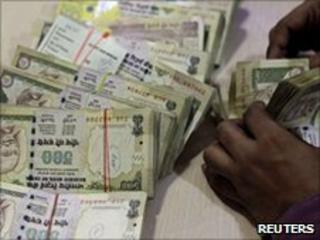 A minister in India's north-eastern state of Nagaland was briefly detained at Kathmandu airport for violating Nepal's currency laws.
Home Minister Imkong Inchen was carrying 900,000 rupees ($19,373), most of them 1,000 and 500 rupee notes which are banned in Nepal.
The minister told the police that he was not aware of the ban.
Those possessing high denomination currency in Nepal can face jail terms of up to five years or big fines.
According to reports, police did not press charges against Mr Inchen.