South American and watching the World Cup?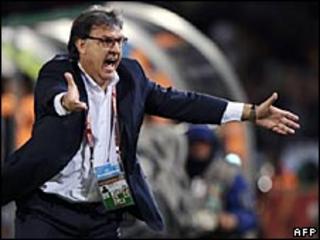 South American teams have enjoyed a highly successful tournament in South Africa, with four of them - Uruguay, Paraguay, Brazil and Argentina - in the quarter-finals.
With four of them in the last eight, they could monopolise the semi-finals. We would like to see your pictures and videos of you watching the your team in the final matches.
Do you live in South America and are you supporting your country's team?
Please send us your pictures and videos of your reaction to the football in your country.