Aberavon MP's plea on Neath Port Talbot dismissal talks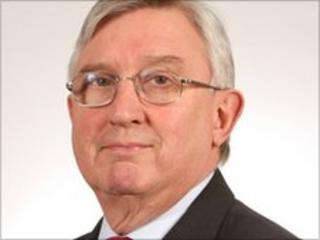 An MP has urged council chiefs and unions to work hard for an "amicable agreement" over changes to employment conditions for 7,000 council staff.
Neath Port Talbot Council said it is prepared to dismiss its entire workforce and re-employ staff on new terms if savings cannot be agreed.
Unions say they must have assurances on job security.
Aberavon MP Hywel Francis said he was very concerned both sides should strive for an "honourable compromise."
Among changes the council wants to introduce are cuts to overtime, food and travelling allowances.
It said the savings would help avoid compulsory redundancies and dismissal was a "last resort".
Unison, which represents around 3,000 council workers, claims the savings will hit the lowest paid staff the hardest.
It said its members wanted guarantees on job security in return for agreeing to the changes.
The unions and council managers have been in talks for six months and have agreed measures such as around 750 voluntary redundancies and charges for council staff car parking.
But to date they have been unable to reach agreement on many of the changes to employment conditions such as overtime and unsociable hours payments.
The council needs to close a £24m budget gap by 2014 with further savings likely to be needed as a result of last week's budget.
'Megaphone negotiations'
Dr Francis said: "I am very concerned about the situation...and would urge that both sides make every effort to come to an amicable agreement.
"Everyone recognises that the deep financial crisis locally and nationally needs to be addressed but it should be done by consent.
"I urge the council leaders and the unions to give priority to both protecting front line services and job security and arrive at some honourable compromise.
"Megaphone negotiations via the media are not helpful.
"The council has an excellent public service and industrial relations record over the years and I am sure would not wish to have a major fall-out with all their staff and their unions which in turn have a reputation of working harmoniously and loyally with the public sector locally."