University of Dundee tops workplace survey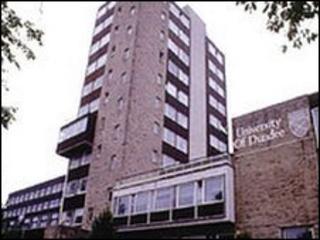 The University of Dundee has scored top marks in a worldwide survey of academic institutions.
Dundee was voted the best place in Europe to work in academia by readers of The Scientist magazine.
The university also finished third in the magazine's list of international institutions outside of the United States.
Only the University of Queensland in Australia and the Weizmann Institute of Science in Israel attracted more votes.
"It is extremely satisfying to once again see our international reputation reflected in this poll, which gathers the views of researchers working in major institutions all around the world," said Professor Pete Downes, Dundee's principal and vice-chancellor.
"We continue to attract people from all over the world to come and work in Dundee, where they join an extremely strong research base at the university."
Dundee was also voted third internationally in an earlier poll this year, also carried out by The Scientist, on the best places to work for post-doctoral researchers.
In this latest poll, readers of The Scientist ranked Princeton University as the top institution in the US.