Torbay MP Adrian Sanders presents smoke alarm bill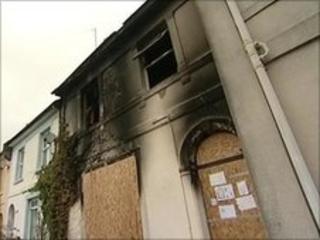 A Devon MP is continuing his campaign to make smoke alarms compulsory in rented homes.
Adrian Sanders, the Liberal Democrat member for Torbay is presenting his proposals to Parliament later.
If passed into law, private and socially-rented homes would be required to have a working, hard-wired, smoke alarm for all tenancy agreement.
Mr Sanders, who has been campaigning on the issue since 2004, said the measure could save up to 200 lives every year.
Currently it is not a legal requirement for the majority of homes to have a working smoke alarm, although legal standards do exist for gas appliances.
The MP said the importance of the issue had been highlighted by the death of two children in Torquay last October.
Fifteen-year-old Stephanie Wojak and her brother Ben McAuliffe, eight, died in hospital after a fire at their rented property in Ellacombe Church Road, Torquay.
An inquest into the children's deaths heard the family had bought a smoke alarm but had been unable to fit it because of the high ceilings in the 100-year-old housing association home.
Mr Sanders said: "It is very often the most vulnerable in society who live in homes that do not have working smoke alarms and the figures show that this costs dozens of lives a year and causes hundreds, if not thousands, of injuries."
The MP said he found it "shocking" that more that 25% of social housing in his constituency did not have smoke alarms last year.
"Social homes often contain some of the most vulnerable tenants who are more at risk from fire and often less able to take responsibility for their own protection," he said.