North/South Language Body accounts criticised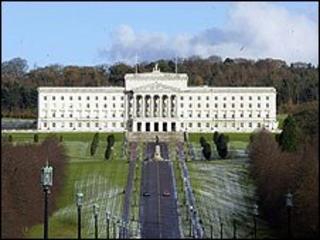 The North/South Language Body has not filed accounts since 2004, a report by the Public Accounts Committee has said.
The North/South Bodies were set up under the Good Friday Agreement and are funded jointly by the NI Assembly and the Iirsh parliament, the Dail.
The report found that the language body's accounts for 2005, 2006 and 2007 "remain long overdue".
It was told problems with the accounts of the Ulster-Scots Agency have "had ramifications for the language body".
The report also expressed disappointment that there is no requirement for the bodies to disclose pay, pension and other benefits for their senior executives.
It said other public bodies can disclose this type of information without the consent of the individuals concerned.
"The regime that exists for other public bodies in Northern Ireland has not yet been applied to North/South Bodies," the report said.
The committee also questioned why one of the bodies, InterTradeIreland, was holding more money in its bank account than it needed.
It found that InterTradeIreland's bank balance at year-end had increased by £1.5m to about £4m in 2006.
Its accounts showed £1.5m of creditors and provisions of £1.7m, leaving a significant balance.
"The committee reiterates the long-standing principle of public finance that public bodies should not hold levels of cash in excess of their immediate needs," the report said.
"This applies as much to North/South Bodies as to other bodies.
"Public money should not be allowed to sit in bank accounts, unused, when so many other funding pressures exist throughout the public sector."