Cash machines targeted by criminals in central belt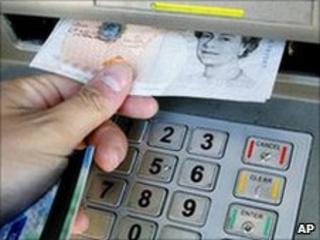 Police have warned cash machine users in central Scotland that they could be targeted by criminals.
Two ATM's in Clackmannanshire and Stirlingshire were found to be fitted with card-reading devices.
Central Scotland Police said the first incident was at a machine in High Street, Alloa, on 25 June while the second was in Quakerfield, Bannockburn, the following day.
A force spokesman said the public should be extra vigilant."
He added: "If they are in anyway suspicious about a particular ATM they should alert the branch immediately, or contact the police straight away.
"Bank customers are reminded to cover the ATM keypad when using it and regularly check their accounts for unauthorised transactions.
"It might also pay to check the ATM before you use it and if there is anything which makes you uncomfortable about using it do not proceed with the transaction and report it."