Gloucester MP red-faced after jammed printer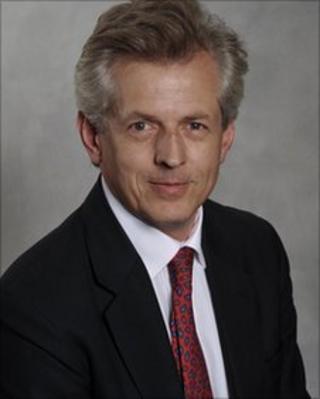 Gloucester's new MP says he has learned from his mistake after a debate he was meant to be leading on Tuesday was cancelled because he was late.
Richard Graham apologised to Westminster Hall after missing the start to a debate about apprentices.
The Conservative said it was an embarrassing mistake which happened because his printer jammed as he was printing off his speech.
He now hopes the debate can be re-scheduled for a later date.
"I spent all night on the speech, at the crucial moment when I printed it out, unfortunately it jammed," he said.
"By the time I'd fixed it I got to Westminster Hall 45 seconds late.
"It's very embarrassing, we learn from our mistakes."
Apologised
He added that there was "a lot to be said on apprenticeships" and that ideally he should have printed his speech a little earlier.
Mr Graham was not present when George Howarth, who was in the chair at Westminster Hall, opened the session which was then immediately adjourned.
He later apologised to MPs for his absence.
Westminster Hall sits alongside the main chamber, and is aimed at fostering a new style of debate.
Sessions are open to all MPs, who sit in a horseshoe arrangement, and is meant to encourage constructive rather than confrontational debate
The meetings are presided over by a deputy speaker and there are no votes.