AstraZeneca shares up after winning US court challenge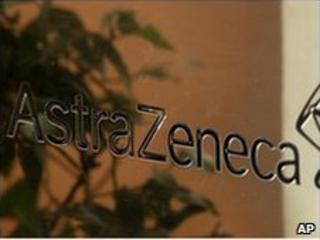 Shares in drug company AstraZeneca have risen after the firm's US court victory to protect a patent on big-selling cholesterol drug Crestor.
Winning its three-year battle means cheaper, generic, versions of the drug can not enter the US market until 2016.
In London, AstraZeneca shares clsed up 7.5%, or 222p, at 3176.65p.
The US District Court in Delaware said the Crestor patent was "valid and enforceable" after a challenge by nine generic drugs manufacturers in 2007.
'Removes risk'
Crestor generated $2.1bn (£1.4bn) in US sales last year.
"The court's decision reaffirms the strength of the intellectual property protecting Crestor," said AstraZeneca chief executive David Brennan.
Industry observers had believed AstraZeneca would win the case.
However, the verdict came as a relief to the firm, given that billions of dollars were at stake.
Some analysts estimate that as much as 80% of a branded drug's sales vanish when faced with generic competition.
"Yesterday's ruling removes a major risk, given that Crestor is by far the company's most important product in terms of potentially achieving the top end of the 2014 guidance range and returning to sustainable growth after this point," said Citigroup analyst Kevin Wilson.