McCrea warning on unionist unity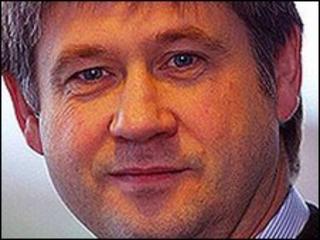 An Ulster Unionist MLA has warned that enhanced unionist cooperation or unity would be a "strategic mistake".
Basil McCrea, who is tipped to contest the party leadership, makes his remakes in an article in the News Letter.
It comes days after his party's deputy leader Danny Kenndedy called for more cooperation with the DUP.
Mr McCrea said he acknowledged the desire among the electorate for unity but said it would be a mistake of "monumental proportions".
In the article, the Lagan Valley MLA said that Sinn Fein would simply gain more votes at the expense of the SDLP - noting what happened in Fermanagh when unionists put up a single candidate in the last General Election.
He said that under his alternative approach the Ulster Unionist would offer "strong leadership, solutions to tough issues and make clear their differences with the DUP".
He claimed the prospect of Sinn Fein being the biggest party in the Assembly - and Martin McGuinness becoming First Minister - was created by the DUP because it allowed changes to the Belfast Agreement.