Avon coroner sacked over mortuary dispute with council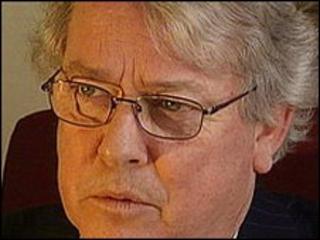 The coroner for Avon, Paul Forrest, has been sacked, more than a year after being suspended on full pay.
The suspension followed a dispute with Bristol City Council in which he was accused of acting improperly over the building of a new public mortuary.
Following an independent review, the Lord Chancellor and Lord Chief Justice have decided to remove Mr Forrest from his position.
Mr Forrest's solicitor has called for the decision to be looked at again.
'Failure to engage'
The council had claimed Mr Forrest spent public money without the right authority.
But Mr Forrest said he had no choice as the mortuary at Southmead Hospital was below standard and could not cope.
He has denied any wrongdoing and has said he wanted to stay on until he cleared his name.
The coroner was suspended in March 2009, pending the outcome of a conduct investigation, following allegations regarding a number of financial and mismanagement issues.
A spokesman for the Office for Judicial Complaints said: "That investigation concluded that Mr Forrest should be removed from office because of, amongst other things, his refusal and failure to engage with Bristol City Council on what should have been matters of mutual interest."
The spokesman said other reasons included "the total breakdown and failure to repair relationships with a number of people and the intemperance shown in his response to the failure of a bid for a new mortuary".
'Acted presumptuously'
He said: "Mr Forrest made representations against his removal and as a result the Lord Chancellor and the Lord Chief Justice established an independent Review Body to reconsider his case before a final decision was made.
"After hearing additional evidence including oral evidence from Mr Forrest and his legal representatives, the Review Body concluded that Mr Forrest should be removed from his position as coroner.
"The Lord Chancellor and the Lord Chief Justice have considered their report and agreed."
Mr Forrest's solicitor, Andrew Gregg, said: "I'm frankly astonished because the Bristol City Council have, in my view, acted presumptuously and prematurely.
"I've received a letter from the Lord Chancellor and I've e-mailed him telling him I don't think they've followed the correct procedure and all the regulations, and I've asked them to review that."