'Poverty tsar': Target workless fathers not single mums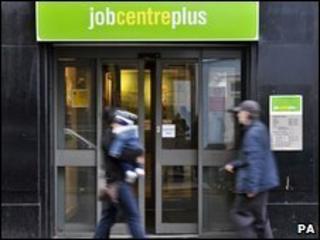 The government's "poverty tsar", Labour MP Frank Field, says reform of the benefits system should target workless fathers, rather than single mothers.
He said UK policymakers had become "obsessed with getting young mothers back to work".
But he said many working class men were unemployable and unskilled, with the position of breadwinner "taken over by the taxpayer".
The coalition government has tasked Mr Field with reviewing poverty in the UK.
His comments, made during a lecture at the Attlee Foundation last week, came in the wake of the Conservative-Liberal Democrat coalition's emergency budget.
Among a host of spending and benefit cuts announced, was the announcement that single parents would be expected to work when their youngest child reaches the age of five - down from age 10 at present.
'Made redundant'
"I believe we've been obsessed with getting young mothers back to work," he said, regardless of what the women in question thought was best for their children.
"The shadow is not the single mother, it's the unmarried father who is often unemployed and often unemployable, who is unskilled," Mr Field said.
Such men, who would in the past have found work in docks, shipyards and steel mills, had been "made redundant" by changing society, he said.
"If they ever dare think about it, they're entering into an abyss, where life will be on benefit, will be trying to make ends meet with petty crime and drug dealing."
Mr Field said there should be "no benefit whatsoever" paid to people who were able to work and refused jobs offered to them.
But he raised concern over state provision for people who are simply unable to work.
Labour criticism
The coalition's Budget included plans to link benefits to a lower measure of inflation, the Consumer Prices Index, rather than the Retail Prices Index.
"If we accept that some people can't work, how do we as a society safeguard their living standards?," Mr Field asked.
Mr Field was also critical of his own party, saying that Labour's "very existence" had become "bound up" with "high public expenditure".
He was sacked as Labour's welfare reform minister in 1998 after falling out with colleagues over radical plans to reform the system and has since been a persistent critics of Labour's policies.
He is now leading an independent review on the government's poverty reduction strategy.
In his lecture he called for welfare reforms that sought to improve the overall "life chances" of people living in poverty, rather than focusing just on raising their incomes.