A40 in Carmarthenshire is UK's 'most improved road'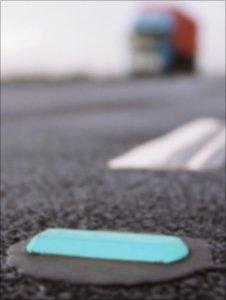 A section of the A40 between Carmarthen and Llandovery is the most improved in terms of safety in the UK, according to a charity.
There were 27 fatal or serious incidents on the stretch in the three years leading up to 2005.
But these fell to seven in the three subsequent years.
The Road Safety Foundation said the figures were due to resurfacing work, improved drainage and safer junctions.
It said inexpensive engineering measures could save many lives.
The charity identified the A537 between Macclesfield, Cheshire, and Buxton, Derbyshire, as the most dangerous road.
But the section of the A40, along with the Bingham section of the Nottingham ring road, has seen a 74% decrease in the number of fatal or serious collisions.
The foundation said its survey was the largest analysis of its type anywhere in the world, covering 28,000 miles of road.
It said road crashes were the largest cause of premature death in Britain, but simple, relatively inexpensive engineering measures could pay dividends, contributing to a decrease of more than 70% of fatal and serious collisions in the last three years on the top ten roads listed.
Improvements to signing and markings, resurfacing, particularly the use of high-friction anti-skid treatments, and the layout and signing of junctions were common features.
The charity's report also lists the UK's top 10 highest risk roads when collisions involving motorcyclists are excluded.
Nine of the 10 were in north-west England and the Yorkshire and Humber regions.
Foundation director Dr Joanne Hill said: "This year's report shows that not only can Britain reduce roads deaths and serious injuries but that, by targeting a relatively small mileage of high risk roads, we can do so with good economic returns.
"Too often we pay for emergency services, hospitals and care for the disabled rather than taking easy steps to put road design faults right."
Last week Welsh Deputy First Minister Ieuan Wyn Jones announced that the number of people either killed or injured on Welsh roads is the lowest since records began in 1968.
A spokesperson for the Welsh Assembly Government said: "There are a combination of factors that can help explain why the number of people either killed or injured on Welsh roads is at its lowest since records began.
"We're seeing more adherence to speed limits, better enforcement in addition to improved vehicle safety.
"There has also been a pan-Wales focus on young driver safety through Pass Plus Cymru that has enabled young people to develop improved road techniques through attending short, expert-led higher driving courses."
Related Internet Links
The BBC is not responsible for the content of external sites.