Robber absconds from HMP Sudbury open prison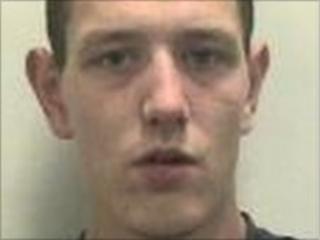 A convicted robber has escaped from an open prison in Derbyshire.
Richard Cartwright absconded from HMP Sudbury on 16 June, West Midlands Police said.
He was sentenced to five years in jail in November 2008 after being found guilty of robbery, affray, assault and burglary charges.
The 26-year-old has links to Sutton Coldfield in the West Midlands and Tamworth, Staffordshire. He should not be approached if spotted, police said.