'Cowardly' man jailed for girlfriend's murder in Barnet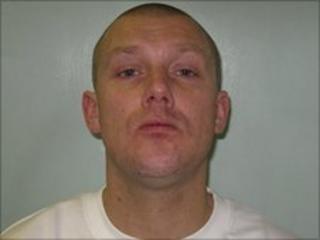 A man has been jailed for life at the Old Bailey for leaving his girlfriend with severe injuries after a "brutal and cowardly" attack on New Year's Day.
Andrew Gaffney left Maria Colaco with car-crash type injuries after a row at her home in Simmons Close, Barnet.
Gaffney, 39, of Richmond Road, Barnet, north London, went to sleep after telling his mother about the attack.
Gaffney, who was convicted of murder, called 999 a day later to report the attack. He was jailed for 18 years.
'Mindless act'
During the trial the court heard the betting shop manager, who denied murder, had known the 50-year-old barmaid for a few months. Gaffney was "very drunk" when he left with Miss Colaco for her home.
During a row he became violent and battered her. He then went home and told his mother about the attack before going to sleep.
The next day, on his mother's insistence, he called 999 and said that his girlfriend may be hurt and admitted to the assault.
Sentencing, Judge Giles Forrester told him: "You battered her to death during a brutal, cowardly and merciless attack upon a defenceless woman in her own bedroom.
"How you could have acted in the way you did and then left her for that period of 12 hours whilst you returned home and went to bed simply beggars belief."
The judge added that the killer, who Miss Colaco wanted to marry, apparently intended "to punish her and to hurt her" for something she said during the fight.
Following the conviction on Monday, Jordana Carr, the victim's daughter, said: "This violent, mindless act has completely devastated my family."
The court heard Miss Colaco's injuries were similar to those suffered in a car crash or from falling more than 10ft (3m).