South West Regional Development Agency cuts confirmed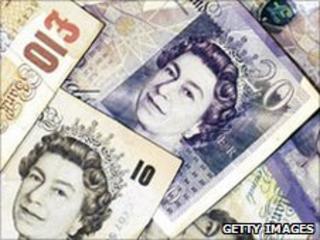 The South West Regional Development Agency (SWRDA) has confirmed it is to lose about 20% of its budget as a result of government cuts.
The budget has been reduced by nearly £28m, in addition to a £2m cut in "back office" costs announced earlier.
Chief executive Jane Henderson said there was still uncertainty over what work would be carried out locally.
The South West is one of four regions to bear a greater proportion of the funding reduction nationally.
SWRDA chief executive Jane Henderson said the majority of the programme cut would be managed by delaying existing work or reducing planned investments.
'Project 'uncertainty'
"As a point of principle, we will not unilaterally break any existing contracts," she said.
SWRDA said a review of its investments with partners would be completed in the next few weeks.
"We still have more than £114m this financial year to invest in the economy, and we will continue to work with businesses, local authorities and other partners to ensure our investments have the maximum impact on the region," Ms Henderson said.
"There is uncertainty over precisely which work will be carried out locally, which nationally and which not at all, while it is not clear how future arrangements will be funded."
The cuts were announced on the same day the Government confirmed its plans to replace Regional Development Agencies with Local Economic Partnerships (LEPs) and announced the launch of a Regional Growth Fund.