Booklet apology to workmen sent to Dounreay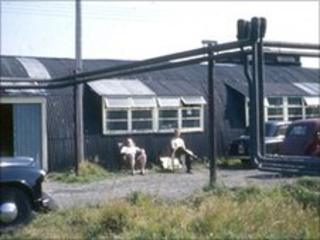 A booklet from World War II found for sale over the internet includes an apology to workmen sent to Caithness to build a military airfield.
Life at Dounreay was issued to employees of a building firm constructing HMS Tern II.
James Gunn, heritage officer at the nuclear power plant which was later built at Dounreay, found the booklet.
It includes a message from bosses sympathising with those sent north from more "congenial" work places.
Mr Gunn, who successfully bid for the booklet dating from 1943 on an auction website, said it shed fresh light on life at the site during World War II.
Construction workers lived at a site known as Boston Camp.
The booklets introduction from the directors reads: "We sympathise particularly with those who have been removed suddenly from a sphere of work both congenial and handy in its situation to such a site as this at Dounreay."