Fife drug addict teacher struck off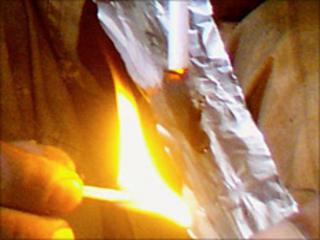 A Fife teacher caught using drugs in his car has been taken off the teachers register after asking to be struck off.
David Young told a General Teaching Council's disciplinary committee he was not "fit" to be a teacher.
Young, 44, from Saline, was caught using drugs in his car in February 2009. He was convicted in October 2009.
Young pled guilty to possession of heroin and diazepam at Dunfermline Sheriff Court and received a £440 fine.
He was caught after police in a passing car became concerned about his behaviour on the A909, and when they approached they noticed a piece of burned tin foil in his lap.
At his hearing in Edinburgh Young, said: "I think at the moment you would be right to remove me from the register as I am not fit to be a teacher."
He said he had been seeking help at the time of his conviction and is continuing to work with Fife Addiction Services to get over his reliance on drugs.
Young's lawyer, Fiona Dalziel, said: "He is very aware of the seriousness of his actions, and of the relevance to his continuing in a teaching post."
Young, who taught technical studies, said he has struggled with drug abuse in the past, and needs to come to terms with why he has been using again before he can move forward with his career.
He said: "If I am given some time I know I will be better, my wife is a nurse and she is supporting me through this, we just have to be positive."
Ms Dalziel said on behalf of her client: "We are hoping in the future when he no longer needs drugs he can reapply, and show his reliability.
"Both of his parents are teachers, it is in his blood and he does want to return to his career when he has sorted out his problems."
When he was convicted last year, parent groups criticised Fife Council's decision not to sack him immediately.
Carole Ford, convener of the General Teaching Council's disciplinary sub-committee said it was their view that Young should be taken off the register.
She said: "In making its disposal the sub-committee, took into account the submissions made by and on behalf of the respondent.
"He admitted that his conduct fell short of the standards expected in terms of the Code of Professionalism and Conduct for Teachers.
"The sub-committee decided to direct that the registrar remove the respondent's name from the register."