Partner of murder victim Ronald Todd hands over assets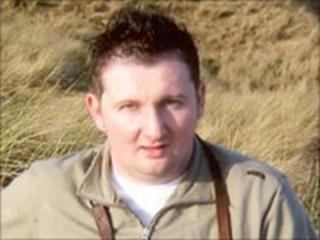 The partner of a murdered car dealer has agreed to hand over a house and bank accounts to settle claims he was a money launderer and fraudster.
Julie Ann Scott, 36, reached the agreement with the Serious Organised Crime Agency (SOCA).
She also agreed to hand over cash and the proceeds of two insurance policies.
A recovery order was granted to SOCA against the estate of her ex-partner Ronald Todd, 30, whose body was recovered from the River Lagan in 2006.
Mr Todd, from Lisburn in County Antrim, had disappeared the previous December.
Tests following the recovery of his body from the river in Belfast showed that he had suffered head injuries and been tied up.
At the time his body was found, detectives said he may have been killed because of his drug-dealing activities.
'Unlawful conduct'
SOCA brought a civil recovery application against Ms Scott, of Kilwarlin Road in Hillsborough in County Down as the personal representative of Mr Todd.
It submitted that he had derived the majority of his assets through unlawful conduct involving benefit fraud, mortgage fraud, money laundering and tax evasion.
According to the agency, Ms Scott agreed to settle its civil recovery claim by handing over assets including a house in Lisburn, money from several bank accounts, the proceeds of two insurance policies and a sum of cash.
Mr Todd, a father of two, was last seen leaving a pub on Maghaberry Road outside Lisburn on 21 December, 2005.
His burnt out Land Rover was discovered in Ravarnet, near Lisburn, the following day.
Two months later, his body was found close to Governor's Bridge, in south Belfast, by workmen carrying out maintenance work.
At the time police said he had been "brutally murdered", and that his body appeared to have been in the water for some time before it was discovered.