NI councils' IT policies and disaster plans 'dated'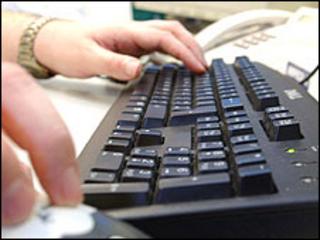 Northern Ireland councils' computer policies are out of date and fall far short of what is needed, the Audit Office has said.
In its latest report, the public spending watchdog said some councils even bought equipment without consulting their IT departments.
This meant new equipment might not have worked with the old computer - the audit office's authors pointed out.
The report also said that few councils were properly prepared for disaster.
Computer servers were inadequately protected from the risk of flood, fire and physical tampering.
Whilst every council had a data back-up system in place, these systems were not always off-site or up-to-date.
In the event of a natural disaster or if a terrorist attack destroyed a council's main network, an off-site, up-to-date back-up could ensure the continued operation of the system.
Local authorities were urged to pay more attention to laptop security, data protection and encryption. IT security training for council staff and clear policies on acceptable internet use were also recommended.
Meanwhile the Audit Office has also said the health and social care sector must do more to improve how it handles IT projects.
A report found that several projects costing £15m had not yet delivered all the anticipated benefits.